The Okanagan Valley Solar Panel & EV Charger Installation Experts
Our goal at Eco Electrical Solutions Ltd. is to serve the Okanagan with green solutions that reduce energy bills and carbon footprints. As living in sync with nature becomes more important in the lifestyles of homeowners and commercial business owners, we work hard to upgrade and maintain our knowledge of emerging technology. Certified and experienced in solar panel installations and new environmental products, we invite you to consult with us to discuss your needs.
Residential and Commercial EV Charger Installations
The popularity of electric vehicles (EV) in commercial and urban settings has created the need for EV chargers in Kelowna and across the Okanagan Valley. We install residential EV chargers for electric car owners to save you the worry of finding another charger off-site. Residential EV chargers are a wise choice when planning new home construction as we prepare for the continuing trend of electric vehicles of the future.
As well, we install multiple-unit EV chargers in condominium and apartment developments, and in commercial buildings that accommodate chargers for employees and entrepreneurs.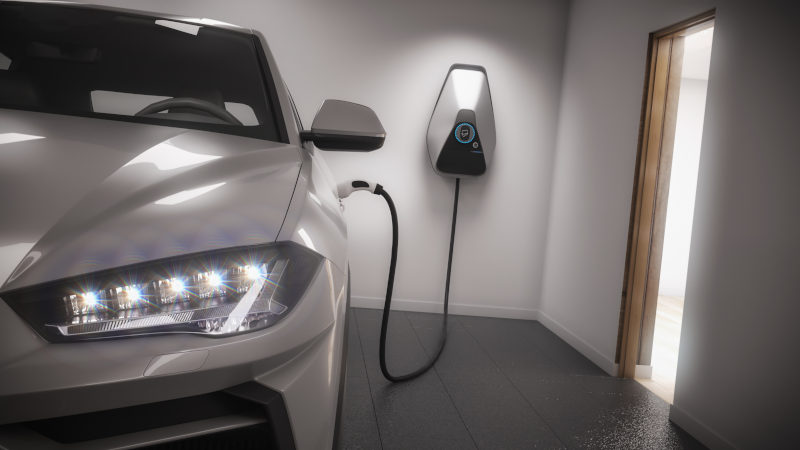 Lutron System Installations help you reduce lighting costs – one of the highest energy consumers in your home. We install dimmers and other devices that manage light control via time schedules and dimming, that cut your energy bills and reduces your carbon footprint. Our dynamic lighting recommendations can even style the colour of your home and deliver accurate comfort levels. Chat with us on how your LED lighting can be upgraded to accommodate your lifestyle while saving you money on your energy bills.
Commercial LED Flat Panel Installations are becoming a popular replacement for fluorescents, as each panel can be adjusted by a time saving app you can download to any mobile device. LED flat lighting panels are designed with edge-lit technology to ensure smooth light distribution. They can be mounted to drywall or suspended from your ceiling. Call us for a consultation on upgrades to your existing lighting and the potential to save up to 80 percent on your lighting bills.
Our "Go Green" Electrical Services List
Solar Panel Installations
Residential Electronic Vehicle (EV) Charger Installations
Commercial Multi-Unit EV Charger Installations
Lutron System Installations
Commercial LED Flat Panel Installations
Smart-App Controls for Residential Thermostats
If you need residential or commercial electrical services not seen in this list, please call us. Our certified electricians are ready to help you with any project you require.
BC Hydro Residential Rebates
Funding is available for single family homes through the EV charger rebate program. This residential rebate allows home owners to receive $350 for the purchase and installation of an EV charger. Your charger should be installed by a licensed electrician. If you are planning to install a heat pump to conserve energy, boost efficiency, and reduce greenhouse gasses, you may also be eligible for a rebate for electrical installation costs.
Join the thousands of individuals in BC supporting new cost-effective eco-technology. Read more about the rebates here
We invite you to call us for more information. The knowledgeable staff at Eco Electrical Solutions will be pleased to help you navigate the rebate process so you can enjoy some financial benefits from your upgrades.
FortisBC Rebates for Electric Vehicle Chargers
More information on the latest rebates for EV (electric vehicle) chargers and related costs such as electrical and related permits can be found here
Call us today to get started!